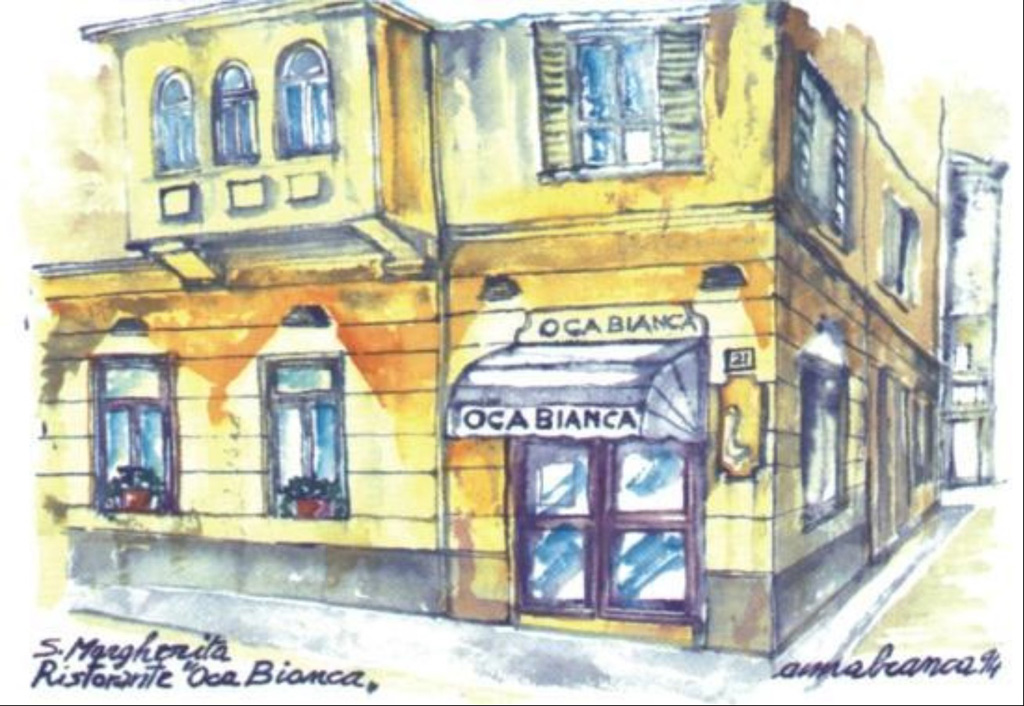 Open since 1993, the Oca Bianca in the center of Santa Margherita is a small family-run restaurant an heirloom ,able to surprise it's clients . A cosy corner, ideal for couples, families or small groups of friends, which has over the years earned itself many mentions in its unique selection of finest cuts of meat, Italian and imported , cooked according to tradition or driven by a creative inspiration .
Every dish of the Oca Bianca Restaurant is a product of an authentic cultural back round: all the first courses are based on fresh-made pasta. Tagliolini with fruity essences, tagliatelle, ravioli, pumpkin tortelli are strictly "hand-made ", originally matched as to enhence all their sensorial properties.
As for meat . The delicate Fillet of Black Angus is the "piéce de rèsistance" of a menu that opens with a range of other meats such Rack of Lamb , Foie Gras escalopes and some rarities such as Ostrich meat, combined with a delicate mustard sauce.
Another highlight of the Oca Bianca is its wine cellar , which can boast a selection of the most important Italian wines so that every choice can be enhenced with the appropriate wine